Aims and objectives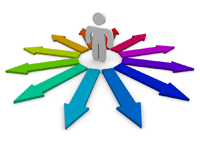 In parallel with the on-going modernisation process of the textile industry in Belarus, UNITE project aims at building capacity of higher education to build partnerships with the sector enterprises and engage in the modernisation process.
The project content and methodology has been designed in a way to allow on one hand transfer of know-how and good practices from EU countries to Belarus and on the other hand active engagement of Belarusian partners and ownership of the project and project results. Therefore in the whole project, the EU partners keep a consulting and supportive role, while the Belarusian partners are more actively involved in the project implementation with activities that are addressing their particular needs and are relevant to the current situation.
The specific objectives of the project are:
- To make the higher education in textile sector relevant to the needs of the textile industry.
- To enforce cooperation between higher education and industry in R&D.
- To make the higher education responsive to the needs of the labour market.